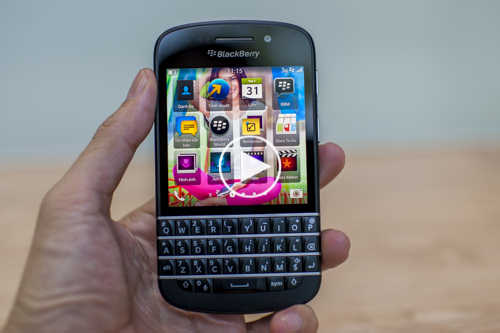 BlackBerry has announced the date of January 30, 2013 its two BlackBerry 10 smartphones. Opinions differ, and some users do not want to abandon what has spearheaded the Canadian manufacturer, the physical keyboard. BlackBerry Q10 , expected in the spring, beginning to attract the attention and waiting.
Q10 is equipped with two port MicroUSB and MicroHDMI, 3 Mic for recording as well as noise. Removable back cover, less grip fingerprints. Q10 screen is the Super Amoled screen size 3.1 inches, 720×720 resolution, 328ppi. Here are some pictures:
Video on hand BlackBerry Q10:
Source: BerryVerse.com
BlackBerry®, RIM®, PlayBook™ , Research In Motion®, SureType®, SurePress™ and related trademarks, names and logos are the property of Research In Motion Limited and are registered and/or used in the U.S. and countries around the world.
BerryZA.com
is not affiliated with RIM